The Newell Elementary School Reading Rally was this morning. The purpose was to celebrate the close to 1.6 million minutes of reading our students did over the summer….#1 in NJ. The Commissioner of Education in NJ, Dr. Repollet, came to our Rally and praised our kids for the great work they had done. GREAT day at Newell Elementary School. Below are some pics from the day!
Commissioner Repollet talks to the students of Newell ES to congratulate them on their 1st place finish in NJ for the Scholastic Reading Challenge.
---
2nd grader, Sophia M., leads Dr. Repollet to her classroom.
---
Selfie!
---
Dr. Repollet meets his "new best friend", Sophia M.
---
A captive audience listens to the Commissioner speak about how great Newell kids are!
---
Commissioner Repollet takes a selfie with 2nd graders, Ms. Hutchison & Mrs. Tate.

Commissioner Repollet meets Sophia M. on the bus dock.
---
Commissioner Repollet talks to Ms. Hutchison's/Mrs. Tate's class.
---
Gather students around as a selfie pose is searched for.
---
Dr. Richens, Exec. County Superintendent., speaks to Newell Elementary School students to congratulate them.
---
Commissioner Repollet addresses the enthusiastic students of Newell ES.
---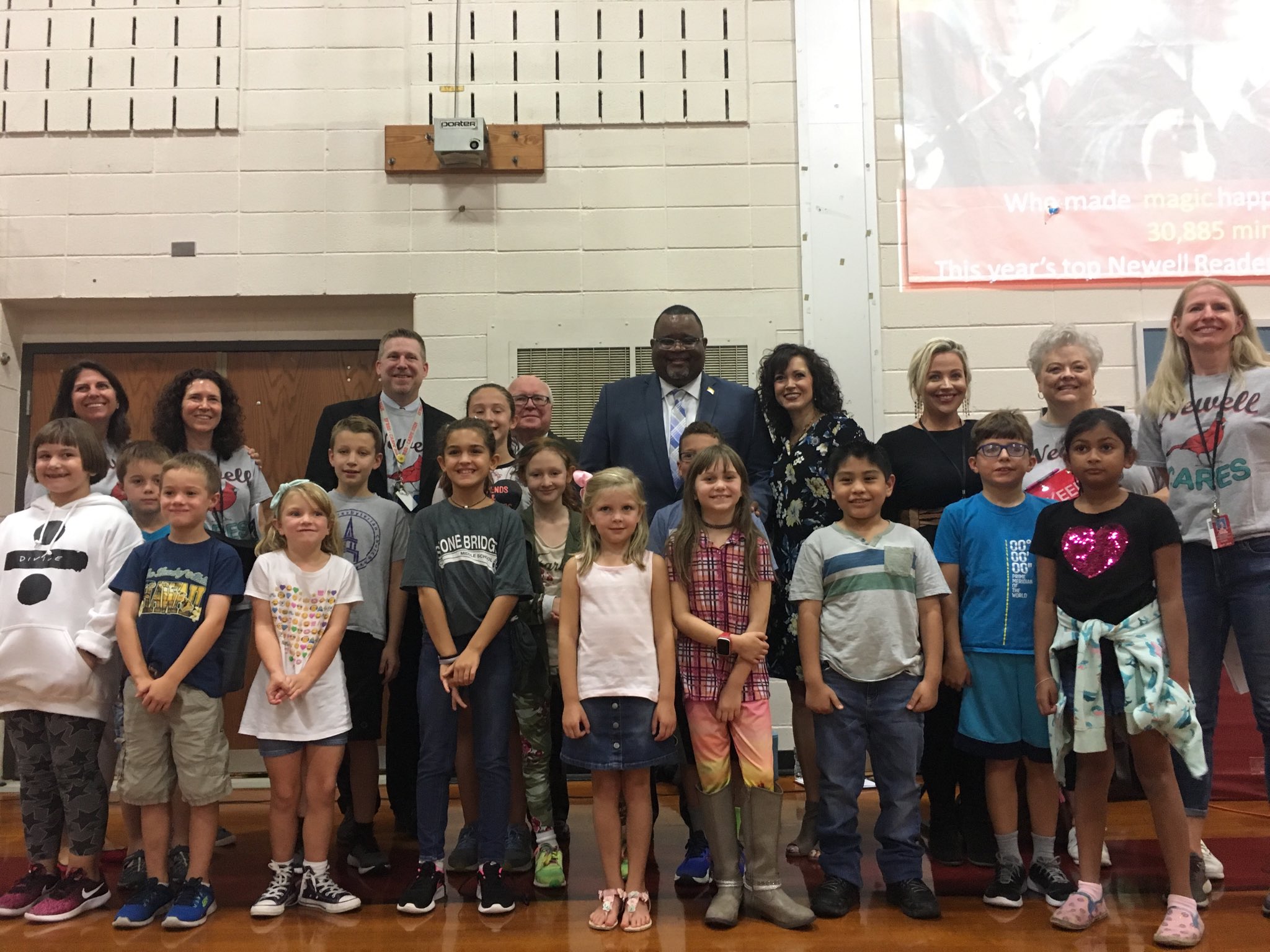 Newell's Top Readers!!!!